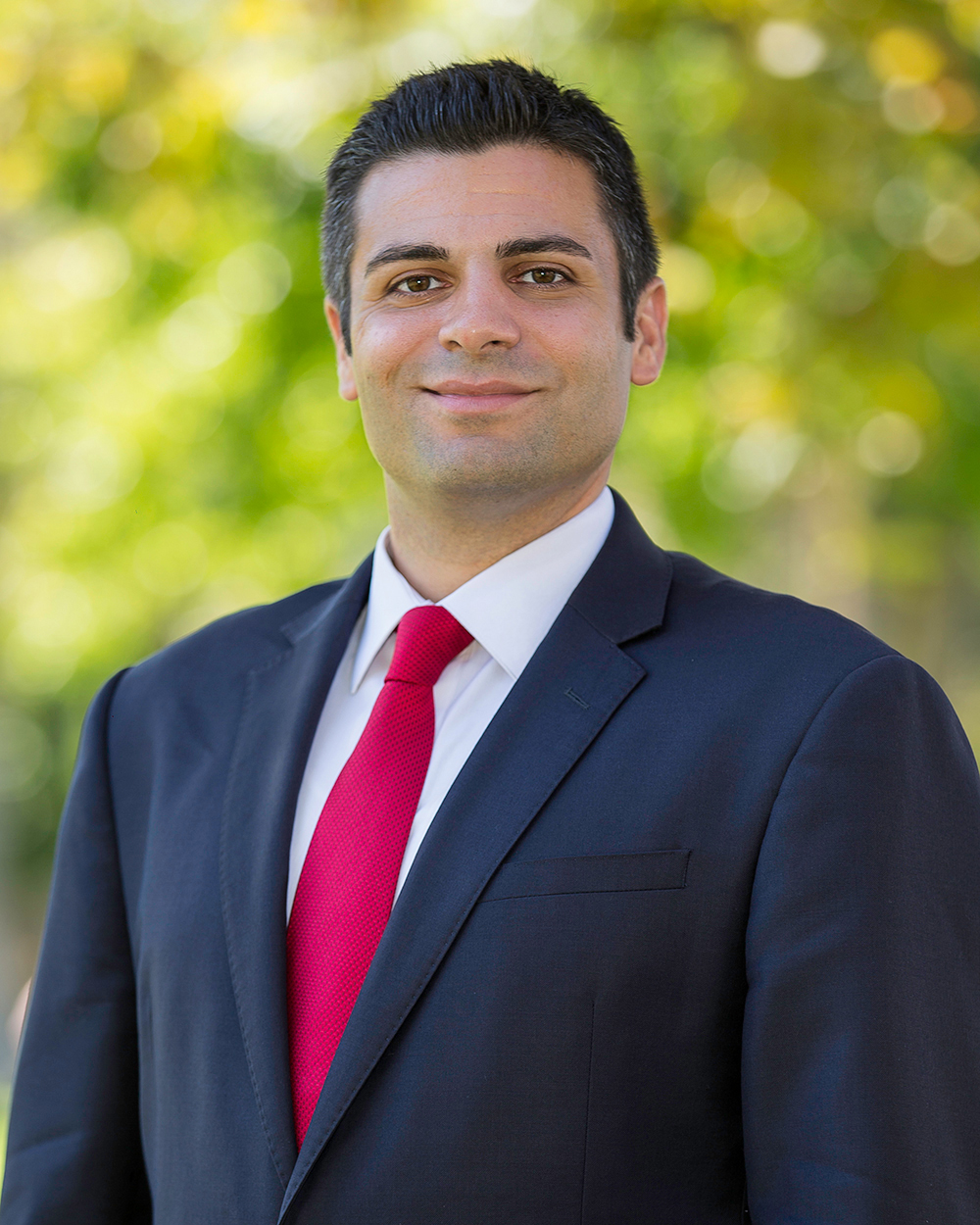 Shant Sahakian is an Elected Member of the Glendale Unified School District Board of Education representing District D. He was elected in April 2017, becoming the first Millennial and youngest School Board Member elected in Glendale history.
A product of Glendale public schools and a lifelong resident of Glendale, Shant has deep roots in the community. He is a graduate of Columbus Elementary School, Toll Middle School, and Hoover High School. As a 14-year-old student at Toll, he founded his own business, Sedna Solutions, a digital agency that has been serving organizations with marketing, design, and technology services for nearly two decades.
Shant's entrepreneurial spirit is matched by his passion for community service and giving back to the city that has given so much to him. He is a longtime community leader who has championed Glendale's youth, advocated for the underserved, and served the community through a distinguished record of public service. He currently serves as the Chair of the City of Glendale Arts & Culture Commission, Immediate Past Chair Chair of Glendale Youth Alliance, and Committee Member with the Armenian American Museum.
In the past, Shant has served as the President of the Glendale Parks & Open Space Foundation, Vice President of Glendale Kiwanis, and Co-Chair of the Armenian National Committee of America Professional Network. He was one of the Founding Board Members of Glendale Young Professionals and served on the Board of Directors of the Arturo Sandoval Institute, Ascencia, and Campbell Center. He also served on the organizing committee for the historic March for Justice, which brought together more than 160,000 people in Los Angeles for the commemoration of the Armenian Genocide Centennial on April 24, 2015.
Shant became the first Armenian American to be honored with the prestigious Man of the Year Award from the Glendale Chamber of Commerce in 2016. He is also a recipient of the Hope Diamond Award from the Glendale Educational Foundation, Community Award from the Character & Ethics Project, and the inaugural Hero Award from Glendale Youth Alliance.
Shant holds a Bachelor's Degree in Graphic Design with a Marketing Minor from California State University, Northridge (CSUN) and a Certificate in Marketing from University of California, Los Angeles (UCLA Extension).
Shant and his wife, Suzanna, reside in Glendale, California with their son, Raffi Sebastian Sahakian.